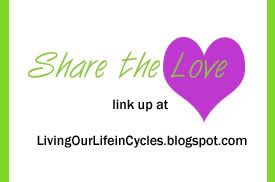 2.14.12
2
Share 2 must read blogs
These are two of the many that I enjoy reading!
1.
Our Journey through this Lovely Life
2.
Living With Endo (and Infertility)
14
Share 7 things you love about your husband
1. His charming sense of humor
2. He is an awesome cook!!
3. I know deep in my heart, that I am the only one for him!
4. He is open minded to the world.
5. I love the way he treats our animals
6. We can spend an entire day hanging out and watching episodes of Star Trek
7. He is patient :)
Share 7 random facts about you- or 7 of your favorite things- or 7 things you love about yourself
1. I have freckles everywhere, except on my butt cheeks!
2. I'm secretly a bad ass artist, who has lost her spark!
3. I'm an Aries 7, Leo Moon, with Virgo rising.
4. I'm a natural redhead, although I dye my hair for a more vibrant color at times
5. My favorite movie of all time is "Eternal Sunshine of the Spotless Mind"
6. I like having alone time.
7. When I was a kid I wanted to be an astronaut, I was never good at math, lol.
12
10-number game- think of your life and think about how the number relates to your life:
1. The number of times I've been to Vegas
2. It's just the two of us :)
3. My Birthday month!
4. My astrological number
5. Our wedding month
6. Josh's astrological number, lol
7. That was a crap month last year
8. We've been married for 8 years
9. Josh's birthday month
10. The time I should have gone to bed tonight, eeek!
2-things you've learned through this IF journey or things you would tell someone who just started this IF journey
1. I've really learned what it means to fall down and get back up... literally having had to pick my self up just to keep moving.
2. I will not give up until my heart says I can.
Thank you for joining in! Be sure to visit 3 other bloggers and spread the love!